Hot Springs Guest Guide 2019 Calendar of Events
SPRING
When the weather gets warmer, Hot Springs comes out to play. Don't miss The World's Shortest St. Patrick's Day Parade on MARCH 16 with Ralph Macchio (star of "The Karate Kid") as the Celebrity Grand Marshal and "So You Think You Can Dance" star Stephen "tWitch" Boss will serve as the official starter of this famous 98-foot parade.
This year also marks a new addition to the festivities — the First Ever World's Shortest St. Patrick's Zero K Footrace. The race, which will cover 299 feet, will begin at 6 p.m. on MARCH 15 — making it the perfect event for those who don't like to get up early or break a sweat.
Another uniquely Hot Springs event is the five-day Valley of the Vapors Independent Music Festival from MARCH 15-19, showcasing eclectic live music.
When it comes to horse racing in Arkansas, you do not want to miss the renowned Arkansas Derby on APRIL 13 at Oaklawn. For many, it's an occasion to dress up in their Southern best.
Arts & The Park 2019 is a chance for locals and visitors alike to discover the arts and culture scene in Hot Springs. Scheduled for APRIL 26-MAY 5, the ten-day celebration showcases a variety of creatives and allows guests to go behind-the-scenes at artists' studios to see them in their element.
SUMMER
Kick off the summer season with the eighth annual Hot Springs Fishing Challenge on Lakes Hamilton and Catherine. This year, 71 fish will be tagged and released into the lakes by the Arkansas Game and Fish Commission's Andrew Hulsey Fish Hatchery. From MAY 1-JULY 31, anyone who catches one of the tagged fish wins a prize — with the grand prize set at a whopping $15,000. For more info, call Steve Arrison at (501) 321-2027.
Summer in Hot Springs means plenty of festivals and concerts for all. Beginning on MAY 28, Magic Springs begins its Summer Concert Series. Summer 2019 acts include the Eli Young Band, For King & Country and Ricky Skaggs.
On JUNE 1, behold the 14th annual Steuart Pennington Running of the Tubs, which features costumed teams in wheeled bathtubs rolling through historic Bathhouse Row. Don't forget to wear your house slippers, shower cap and robe.
The Hot Springs Music Festival will be from JUNE 2-15, bringing together more than 100 international classical musicians for 20 concerts.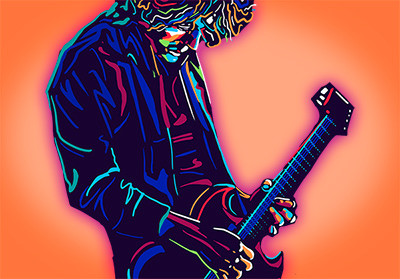 Every Independence Day brings the annual 4th of July Fireworks Show. The free fireworks display takes place on Lake Hamilton as soon as the sun goes down. The fireworks are shot from the middle of Lake Hamilton from barges located on the east side of Highway 7. Be sure to turn your radio to 97.5 FM US97 to hear the synchronized show.
As summer draws to a close, the 2019 Blues & Jazz Festival will be serving up steaming hot blues music in Hill Wheatley Plaza in downtown Hot Springs. The fest takes place AUG. 31–SEPT. 1.
FALL
When the leaves change, the Hot Springs events calendar heats up. The 14th annual Hot Springs Open Motorcycle Rally from SEPT. 6-8 is the largest motorcycle rally in the region. The three-day rally includes plenty of vendors, two poker runs, bike show, field events, bike games and a parade through downtown.
Also in SEPTEMBER, the Hot Springs International Horror Film Festival is an annual gathering of fright-loving fans and filmmakers from across the country.
Take a step back in time with the Hot Springs Renaissance Faire NOV. 2-3. Enjoy the merriment with jousting, one-of-a-kind shows, live action sword fighting, eat a turkey leg and stroll through over 40 shops filled with treasures from the past.
Get your workout on during the annual Spa Running Festival on NOV. 16. The fest features the Spa 10K, a 5K, a 1K Squirt Race for kids and a challenging half marathon that winds through the national park and both the North Mountain and West Mountain.
Wrap up the year with a tour of the Holiday Lights at Garvan Woodland Gardens, featuring 5 million bulbs casting holiday cheer on the 18-acre garden. The lights are up from MID-NOVEMBER through DEC. 31, closing only on Thanksgiving and Christmas days.
WINTER
Winter brings with it a collection of can't-miss events to Hot Springs. In JANUARY, Oaklawn Racing & Gaming hosts an opening day event to kick off its racing season.
The Gallery Walk series begins in JANUARY and is held each Friday of every month, showcasing historic downtown Hot Springs and its art galleries.
Each JANUARY, Low Key Arts premieres Arkansas Shorts: A Night of Short Film at the Historic Malco Theater. Films under 10 minutes are showcased in genres ranging from music videos and comic sketches to dramatic vignettes and everything in between.
The Annual Chocolate Festival takes place in FEBRUARY, featuring a decadent day of chocolate, silent auctions and live entertainment benefitting the Cooperative Christian Ministries & Clinic.
Permalink